December 5, 2020 – December 20, 2020
Government House, 4607 Dewdney Ave Regina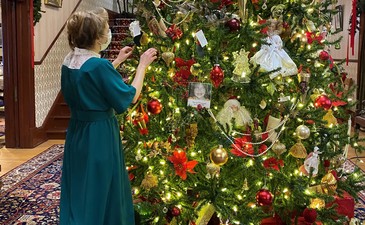 Join Us This Holiday Season
Although Government House is closed starting Monday, November 30, 2020 you can still experience Christmas in 1905 at Government House.

Government House staff will be in character showcasing many of the Christmas traditions that were created in the Victorian era.

It's Christmas Eve in 1905 and the Forgets have been busy finalizing preparations for all of their Christmas celebrations. Come and hear the stories of how many Christmas traditions (Christmas trees, Christmas crackers, etc.) originated.

You are invited to visit virtually and experience the splendour of the season at Government House from your own home.

Government House will be offering virtual Victorian Christmas Tradition tours through Facebook Live on:
Saturday, December 12 at 10:30 am
Sunday, December 20 at 1:00 pm and 2:30 pm.
Be on the look out for a pre-recorded Christmas Tour of Government House available on our Facebook page and Youtube Channel (links will be posted on the website) starting December 21st.
More information: governmenthousesk.ca/
View All Events