Closed Until Further Notice
The Once Upon a Time Room (OUT Room) offers a special place for parents and educators to encourage children to interact, read, learn and play together. The OUT Room features five different themes throughout the year. Each theme is linked with a Government House character. The room contains four separate areas with each area offers a variety of hands-on activities, toys and play stations sized for ages 2 to 7.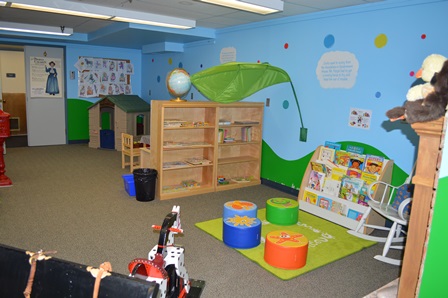 The Royal Treatment (mid January – March 31)
Grow with Us (mid April – June 30)
Monkeying around with Jocko (July and August)
In the Neighbourhood (September – mid November)
A Visit from St. Nicholas (mid November – January)
The OUT Room is available during regular hours and is often used by daycares and pre-schools so if you'd like to enjoy the OUT Room, please fill out the form below to reserve the space.