Victorian Supernatural Superstitions Tour
All tour times are now full. If you wish to be placed on a waiting list, please fill out the form below.
Did you know Victorians believed in a number of superstitions involving death and bad luck. Death was a common domestic fact of life for Victorians, so they developed elaborate rituals to deal with it or avoid it.
Join our ghostly hosts, Rebecca and Mary, the Brown sisters who were maids at Government House in 1905 as they take you on a tour of the museum, while explaining Victorian superstitions and how to avoid being the next one on Death's list.
Tours will take place every 30 minutes starting at 6:00 pm with the last tour taking place at 8:30 pm.
Parental guidance suggested. This tour is not recommended for young children.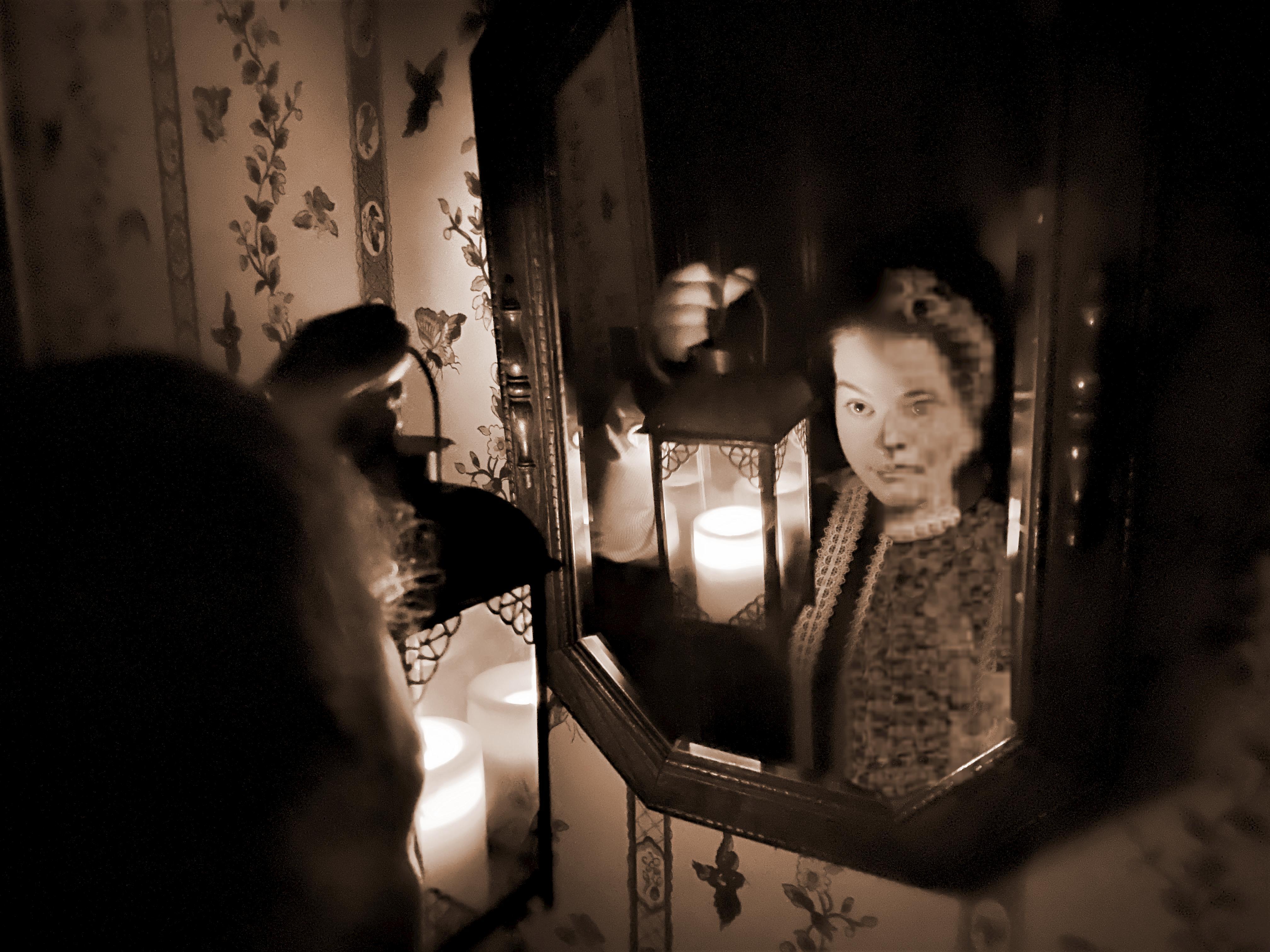 Check out our videos that explain the new procedures:
Government House New Procedures Video in English HERE
Government House vidéo des nouvelles procédures en Français ici
Know Before You Go
Visitors MUST pre-book their private Victorian Supernatural Superstitions Tour of the museum. Book your private Superstitions tour in advance online (form at the bottom of this page) or by phone 306-526-7090. Your private tour can only include your family unit/social bubble, up to a maximum of 9 people.
Walk-up bookings are NOT available.
Before arriving at the House, please complete Saskatchewan's COVID-19 online screening tool https://public.ehealthsask.ca/sites/COVID-19/ , to assess whether you are healthy. If you answered "yes" to any question, DO NOT COME TO GOVERNMENT HOUSE.
When You Arrive
Visitors enter through the Main F.W. Johnson Entrance at 4607 Dewdney Ave.
Please do not arrive early for your tour.
Our Visitor Experience Staff will open the front doors for you, welcome you, and provide you with an orientation to our "staying safe" guidelines.
Overview of Our Staying Safe Guidelines:
Upon entry, visitors will be directed to a hand sanitizer dispenser or, if you do not wish to use the hand sanitizer, please proceed to one of the washrooms to wash your hands. As recommended, please wash your hands for at least 20 seconds.
Please maintain 2-meter physical distancing between yourself and staff at all times.
PLEASE NOTE: All visitors over 3 years old are required to wear a mask. Visitors are asked to bring their own mask. If you do not have masks, disposable masks will be provided by staff.
After checking in with staff to confirm your tour booking, please give the Commissionaire your name and phone number in case contact-tracing is required in the future.
Government House will have increased and rigorous sanitization and cleaning. However, we do ask visitors to avoid touching items when possible. We will not be handing out maps, brochures or booklets at this time.
Hand sanitizer stations are available throughout the Museum and Government House. Soap and water are available in all washrooms. Frequent hand sanitization is encouraged.
Please stay with your group and tour guide, and keep children within reach at all times.
Health and Safety Measures
Comprehensive signage with health and safety instructions has been developed for the entire building.
All staff and volunteers have completed mandatory training in areas such as physical distancing, hand hygiene and sanitizing and cleaning.
Before beginning each shift, all employees and volunteers must complete the Saskatchewan COVID-19 self-screening tool and attest that they are healthy enough to enter the building. They have been instructed not to come to the Government House if they feel sick, to follow provincial health guidelines and abide by any self-isolation requirements.
Guided Tour Booking Form
Book your tour today as spots are limited.
Parental guidance suggested. This tour is not recommended for young children.
Please Note: Requests will be answered within 24 hours by a confirmation email. If you do not receive a confirmation email, please check your spam folder.