March 19, 2023 - 12:30 pm – 2:30 pm
Government House, 4607 Dewdney Ave.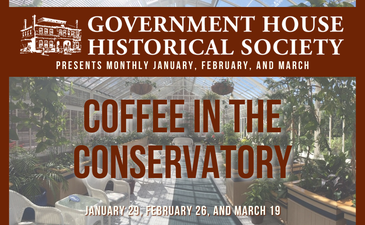 Due to the overwhelmingly positive response to this event, Government House Historical Society be offering Coffee in the Conservatory again in 2023. This event will have three sittings, at 12:30, 1:30, and 2:30, each with a limit of 12 attendees per booking.
Booking will be open on March 1, 2023. Be sure to check back here for the link to the required registration form.
View All Events