Government House is open to the public as of July 6, with special measures in place to protect the health and safety of everyone in our building. We are meeting or exceeding public health orders and guidelines to prevent the spread of COVID-19.
Visitors MUST pre-book their private tour of the museum. Pre-booking is being used to manage the number of visitors inside the building at any one time. Book your private 1 hour tour in advance online or by phone 306-526-7090. Your private tour can only include your family unit/social bubble, up to a maximum of 9 people.
Walk-up bookings are NOT available.
Take A Trip Back In Time And Discover The Treasures Of Government House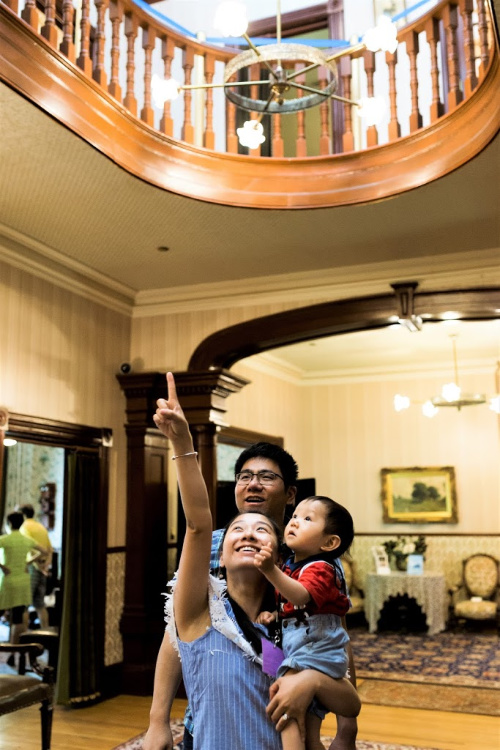 Restored to the period of Lieutenant Governor Amédée Forget (1898-1910), Government House museum gives you a glimpse of life at Government House at the turn of the 20th century.

Take a guided tour and go back in time to the early 1900s. See what a day was like when cellphones and computers didn't exist and what modern convenience were available at the time (how about bathing in a copper tub with running water or talking on the telephone)! Find out why there is a rocking horse in the library and why sales people didn't sit for any length of time on the chairs that were set out for them.
Share what you find via our Facebook or Instagram page and let everyone know what you found most interesting at Government House.