The feature exhibit offers visitors an annually changing theme. The exhibit has highlighted past Lieutenant Governors, royal visits and even certain time periods of Government House. You can also find travelling exhibits featured here. It is located right across from the F.W. Johnson Entrance.
Saskatchewan Wall of Honour
The Saskatchewan Wall of Honour will be on display from December 10, 2018 to January 6, 2019.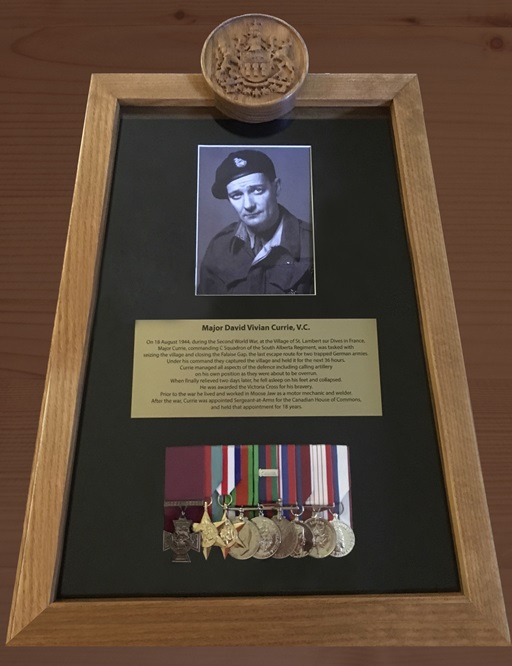 The Wall of Honour depicts the stories and pays tribute to 15 Saskatchewan soldiers awarded the Victoria Cross, the Commonwealth's highest award for valour in war time. It was first unveiled during this year's Day of Remembrance ceremonies at the Saskatchewan Legislative building, as part of the commemoration of the 100th anniversary of the Armistice marking the end of the First World War.
Creation of the Wall of Honour was a collaborative effort of the Provincial Capital Commission, the Royal United Services Institute of Regina, Canadian Military personnel and employees of the Ministry of Central Services.

The Wall of Honour will be put on permanent display in Room 218 at the Saskatchewan Legislative building following the exhibition at Government House.
The Palace on the Prairies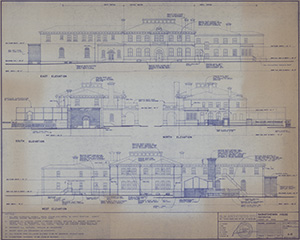 In celebration of the Government House 125th anniversary, the Provincial Archives of Saskatchewan developed this special exhibit using their diverse collection of records. This exhibit explores the major developmental periods of Government House over the past 125 years.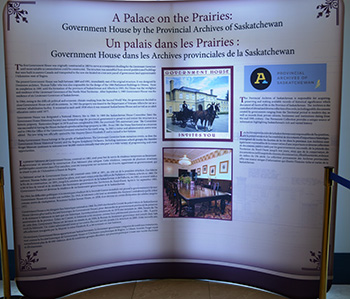 Always an invaluable source, the Archives is responsible for acquiring, preserving and making available records of historical significance which document all facets of life in the Province of Saskatchewan.