The feature exhibit offers visitors an annually changing theme. The exhibit has highlighted past Lieutenant Governors, royal visits and even certain time periods of Government House. You can also find travelling exhibits featured here. It is located right across from the F.W. Johnson Entrance. There will be a new exhibit coming in 2023. Check back to see when this exhibit debuts.
Current Exhibits!
Platinum on the Prairie:
The Queen in Saskatchewan
May 20, 2022 to March 26, 2023
Saskatchewan is most familiar with Queen Elizabeth II and Prince Philip, Duke of Edinburgh. They have been here six times. As Queen Elizabeth II celebrates her 70th year as reigning monarch, we honour the relationships she has forged during her visits.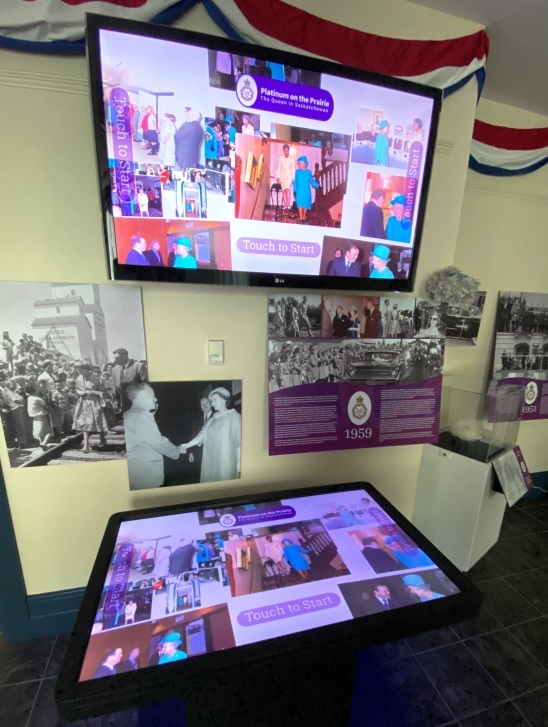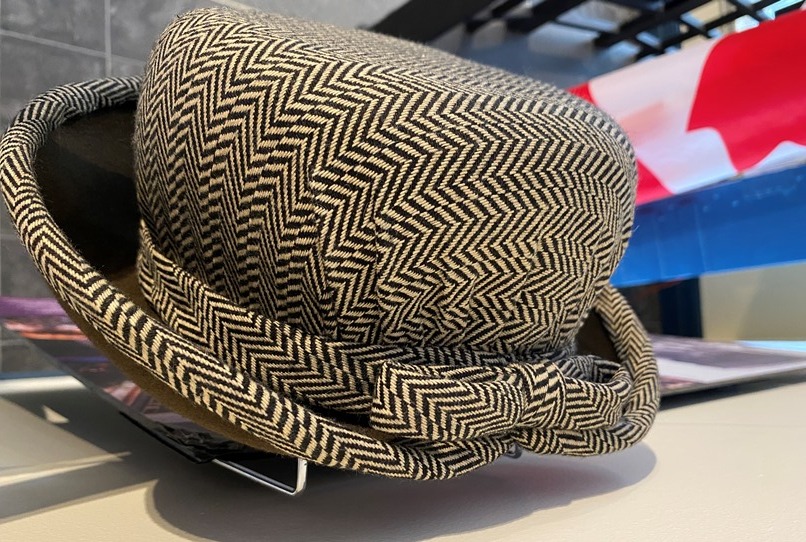 Celebrating Platinum!
MAY 20, 2022 to March 26, 2023
Government House is host to The Queen's Diamond Jubilee portrait. At 129" and weighing 320 lbs, this impressive portrait of Her Majesty was created by Canadian artist Phil Richards to mark the Queen's Diamond Jubilee in 2012.
The painting was unveiled at Buckingham Palace on June 6, 2012. Its permanent home is at Rideau Hall in the ballroom. While the 1872 ballroom is undergoing rehabilitation, the portrait is touring Canada and we are delighted to host it at Government House in Regina May 2022 to April 2023.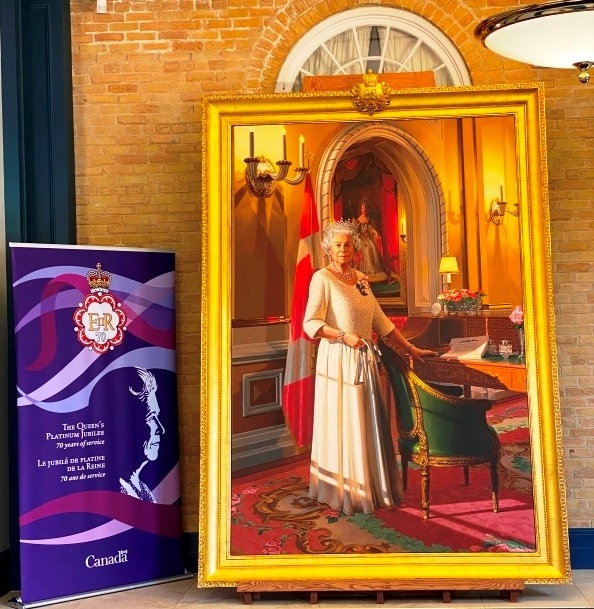 As a companion exhibit to the portraits visit, the artist Phil Richards has share the process of creating this exceptional work of art. Learn more in our art gallery.
Rehab - Rest - Recreation
Government House Convalescent Period 1945-1957
Held over, now in a different location in the building.
This exhibit explores a less talked about period of Government House. The building, grounds and residents of this time were all very different from the previous 54 years.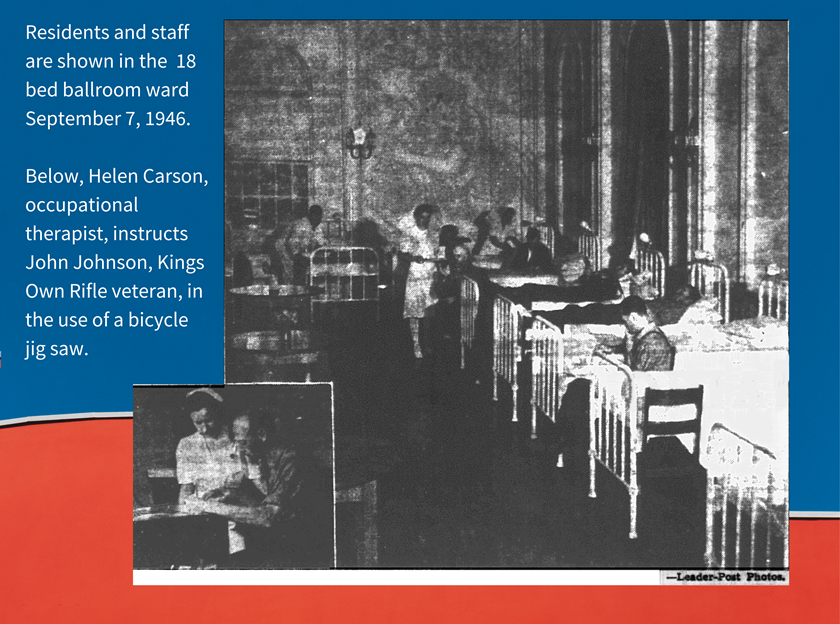 Government House opened as a convalescent home on August 12, 1946. Healing, therapy, and sports were the three pillars of rehabilitation. The facility was available to veterans with pensions or who had seen wartime service, and who did not need active medical treatment.
This was a time of great change for Government House. The Department of Veterans Affairs (DVA) established rehabilitation centres across the country. By June 1957, sixty-five veterans between the ages of 50 and 90 were living at Government House.