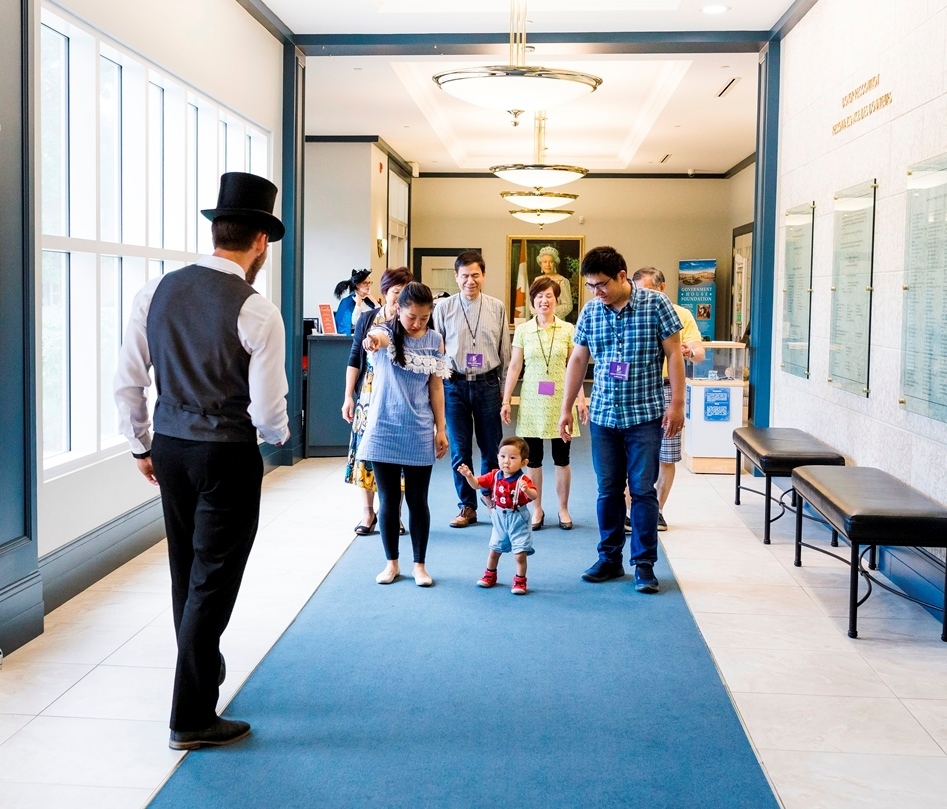 Government House is excited to offer indoor and outdoor tours of this beautiful National Historic Site. Learn about the history, heritage and ecology of Government House and the Edwardian Gardens.
Guided indoor tours will begin hourly at the top of the hour during our regular business hours. We recommend all tours book a time using the link below. If you have a group of 10 or more you are encouraged to book your visit 24 hours in advance using the link below or please call 306-787-5773 for more information. They are several indoor and outdoor tours available.
Please see visit our Tours & Programs page to book.