With growing concerns surrounding COVID-19 and the recent restrictions made at the federal, provincial and local level, the Provincial Capital Commission, effective immediately will be suspending all programming and events taking place in Wascana Centre and at Government House until April 17, 2020, subject to reassessment. With these cancellations, our facilities will be reduced to essential and administrative work only.
At this time, we will not be re-booking or taking any new bookings at any of our facilities within Wascana Centre or Government House.
To keep up to date on the happenings at Government House, please check our website: www.governmenthousesk.ca or Facebook Page: https://www.facebook.com/governmenthouse/
For more information and updates visit www.saskatchewan.ca/coronavirus.
Cancelled Until Further Notice
Saturdays Drop-in Children's Program
Government House is offering a drop-in children's activity each Saturday from 1:00 to 2:00 pm.
Programming:
*March 14th – Instead of a drop-in program, families can attend Genealogy Day and find out about researching their family history and enjoy an Irish dancing performance and workshop.
March 21st – Make a Thaumatrope - Kids will have the chance to make a toy that Victorian children used to make.
March 28th – Edwardian Dance Lessons - Learn the latest dance crazes from the 1900s, including the Polka and the Grizzly Bear.
Activities are free but we do request that a guardian stays with the child. No registration is required.
Fluid Movement
Presented by Brandie Perkins
January 18, 2020 to March 29, 2020
"My art captures my passion for the inherent beauty of nature and the skies. I specialize in colour theory, texture, movement and expressing myself emotionally through the pigmentation, luminosity and saturation of the chosen medium. I have years of experience with acrylics being my medium of choice and have more recently fallen prey to the languid lure of alcohol inks."
Brandie Rae Perkins is a local Saskatchewan artist. She is a self-taught, multi-disciplinary artist with a focus on acrylic painting and alcohol inks. Brandie has had an interest in arts since she was young and has focused on creating and adapting her art through a variety of mediums. Colour theory and heavy textures define her work.

Guided Tours are Available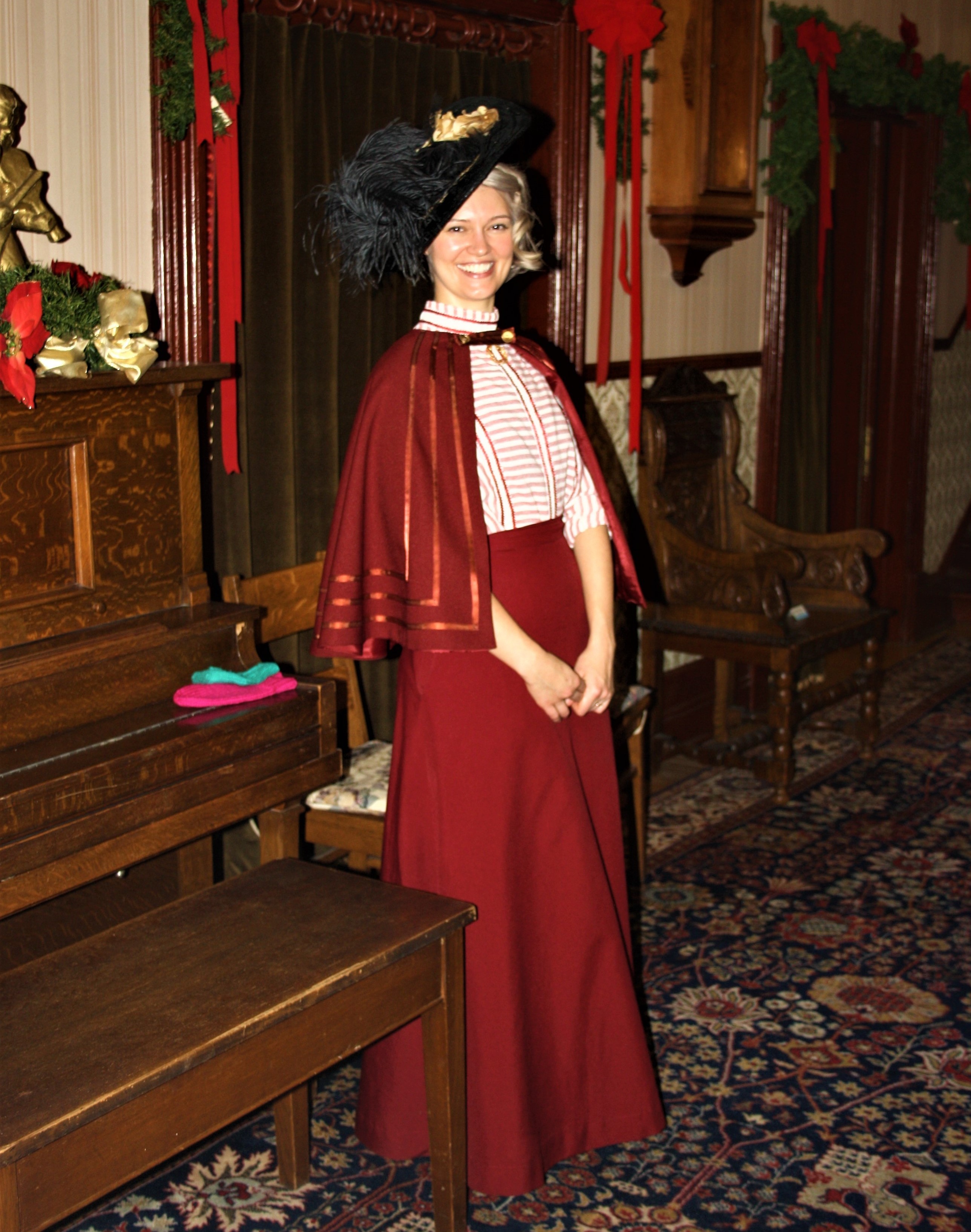 We are able to offer period-costumed guide tours every weekend.
Guided tours are available Saturday and Sunday during regular operational hours: 9:00 am to 4:00 pm. When you stop in for a visit just ask for a tour!
During the week we do have Visitor Experience Hosts that are happy to offer a guided tour or you can do a self-guided tour of the Amédée Forget Museum.

As well, you can do self guided tours of the J.E.N. Wiebe Interpretive Centre or the QEII Art Gallery anytime during our regular hours.
You are also welcome to play in our Once Upon a Time room , Geocache in the Edwardian Gardens or simply read your favourite book in the Sylvia Fedoruk Conservatory. For more information about events and activities explore the event, program, and exhibit areas of our website.