Christmas Splendour
December 16, 2019 to January 5, 2019
Immerse yourself in Victorian Style Christmas!
Christmas is a magical time at Government House, with windows and doorways swagged in lush garlands, festooned with holly berries and twinkling lights. The splendour of the season can be seen, and felt, at every turn and the atmosphere alone makes for a wonderfully festive visit.
We are offering First-person Guide Tours on Saturdays and Sundays; 1:00 and 3:00 pm the tour is in English and at 2:00 pm the tour is in French.
If stopping by, don't be surprised to be greeted by a Visitor Experience Host dressed in period outfit from the early 1900s. Ask for a tour and they will guide you through Government House, revealing Victorian Christmas traditions and Government House stories along the way.
If you're having guests or family visit over the holiday, bring them to see Christmas at Government House. See Government House transformed with glittering Christmas trees, twinkling lights and a dining table laid for a royal feast to celebrate the festive season.
See us in all our Christmas splendour before Santa's elves tuck all the decorations away!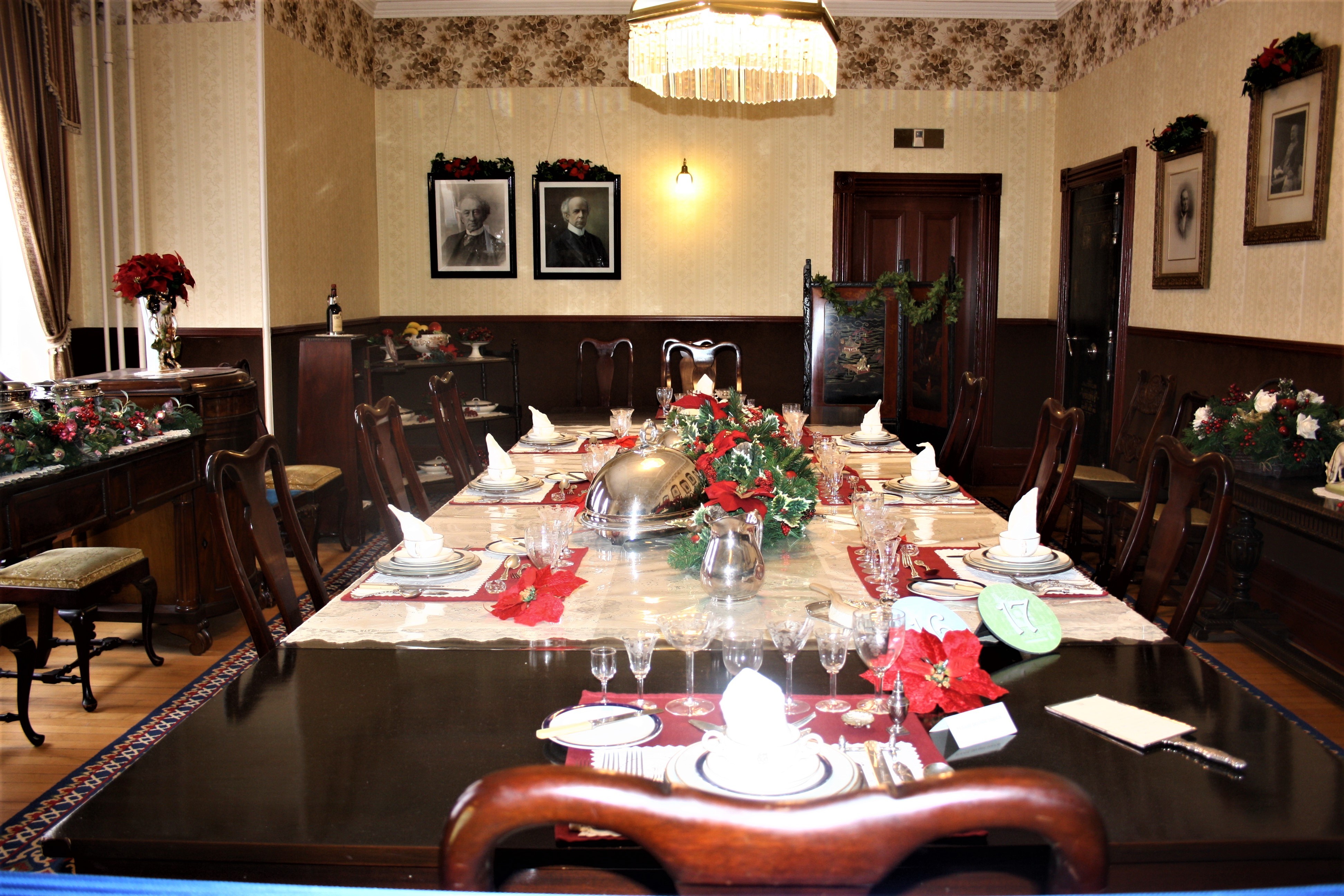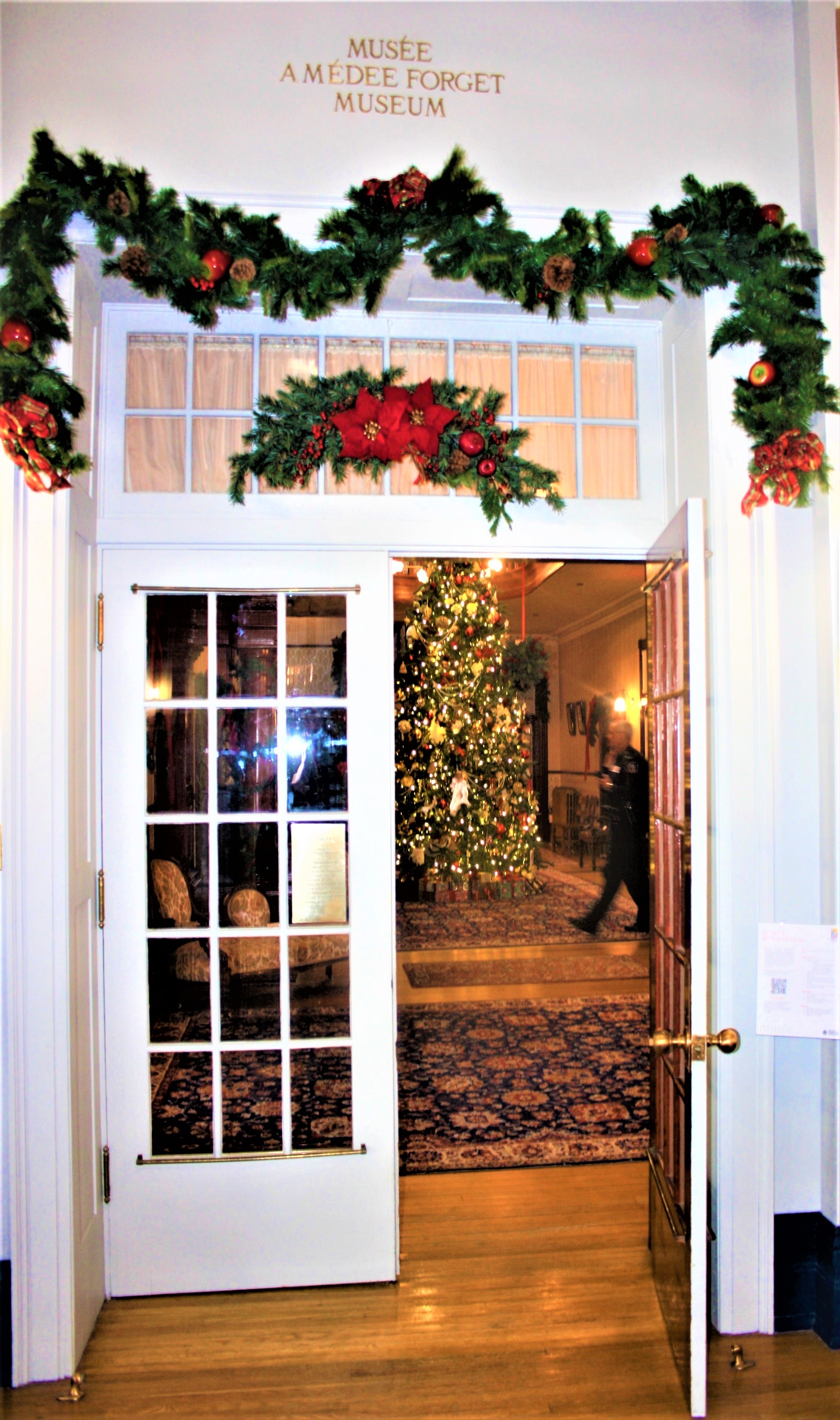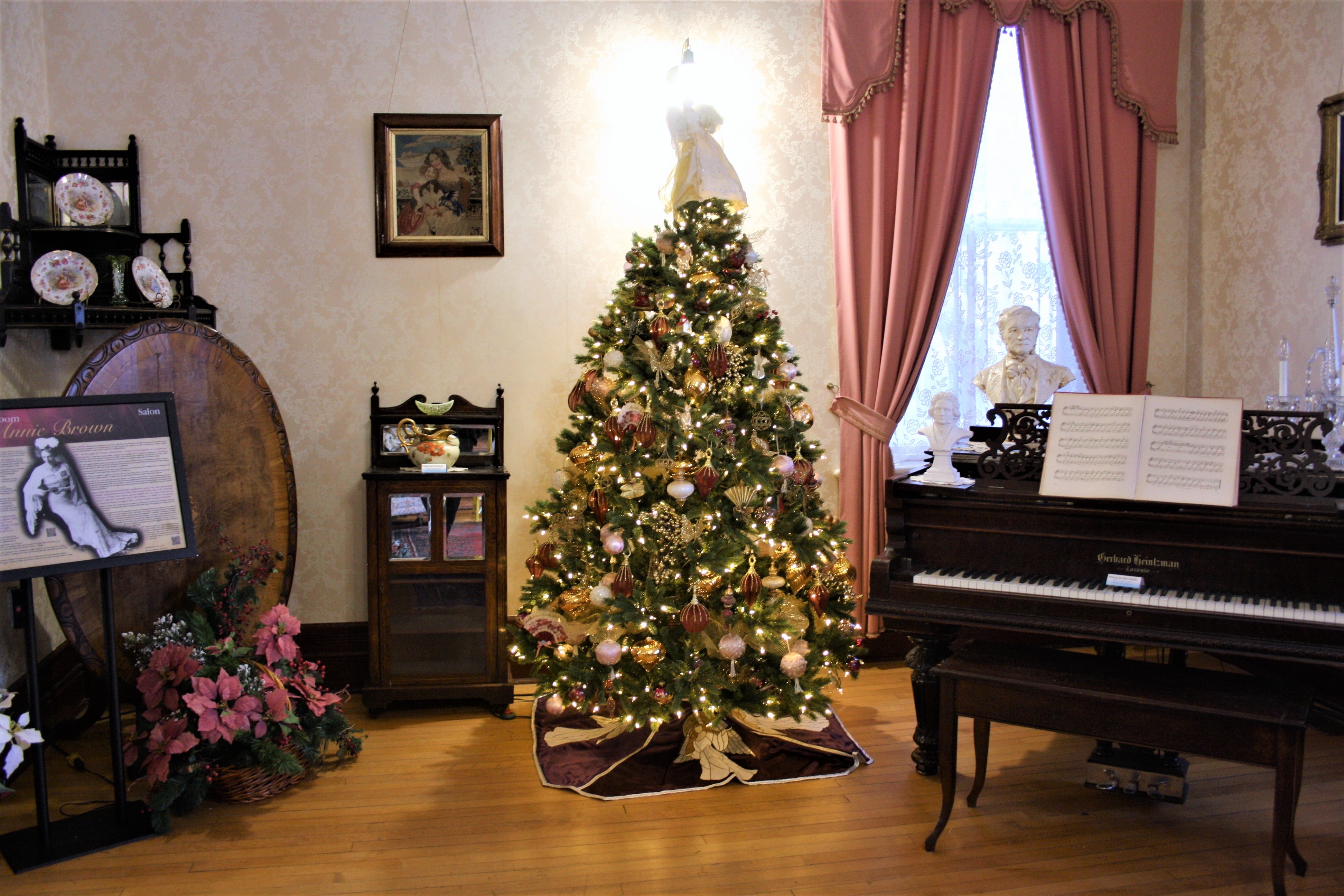 Feature Queen Elizabeth II Art Gallery Exhibit
Bridging
Presented by Artists' Workshop Sasktoon
October 14, 2019 to January 6, 2020
Bridging is a way to diminish our differences and enhance our connections. Sharing art from the heart helps span life's gaps - in time, space, and understanding. As we build bridges, we shift perspectives, strengthen relationships, and shape community.
The Artists' Workshop is a group of visual artists out of Saskatoon juried for membership to ensure the group's artistic quality as well as diversity of style and media. Group members focus on painting and drawing with forays into collage, and mixed media. For more information on this group go to their website https://artistsworkshop1.wordpress.com/ or Facebook Page HERE

Guided Tours are Available
We are able to offer First-person Interpretive (FPI) Tours on Saturdays:
1:00 pm - FPI Tour (English)
2:00 pm - FPI Tour (French)
As well we also offer the Conservator 101 Program at 3:00 pm on Saturdays. Find out what it is like to work with museum pieces and get to put on white gloves and touch and work with real artifacts.
For the rest of the time we do have Visitor Experience Hosts that are happy to offer a guided tour or you can do a self-guided tour of the Amédée Forget Museum.

As well, you can do self guided tours of the J.E.N. Wiebe Interpretive Centre or the QEII Art Gallery anytime during our regular hours.
You are also welcome to play in our Once Upon a Time room , Geocache in the Edwardian Gardens or simply read your favourite book in the Sylvia Fedoruk Conservatory. For more information about events and activities explore the event, program, and exhibit areas of our website.