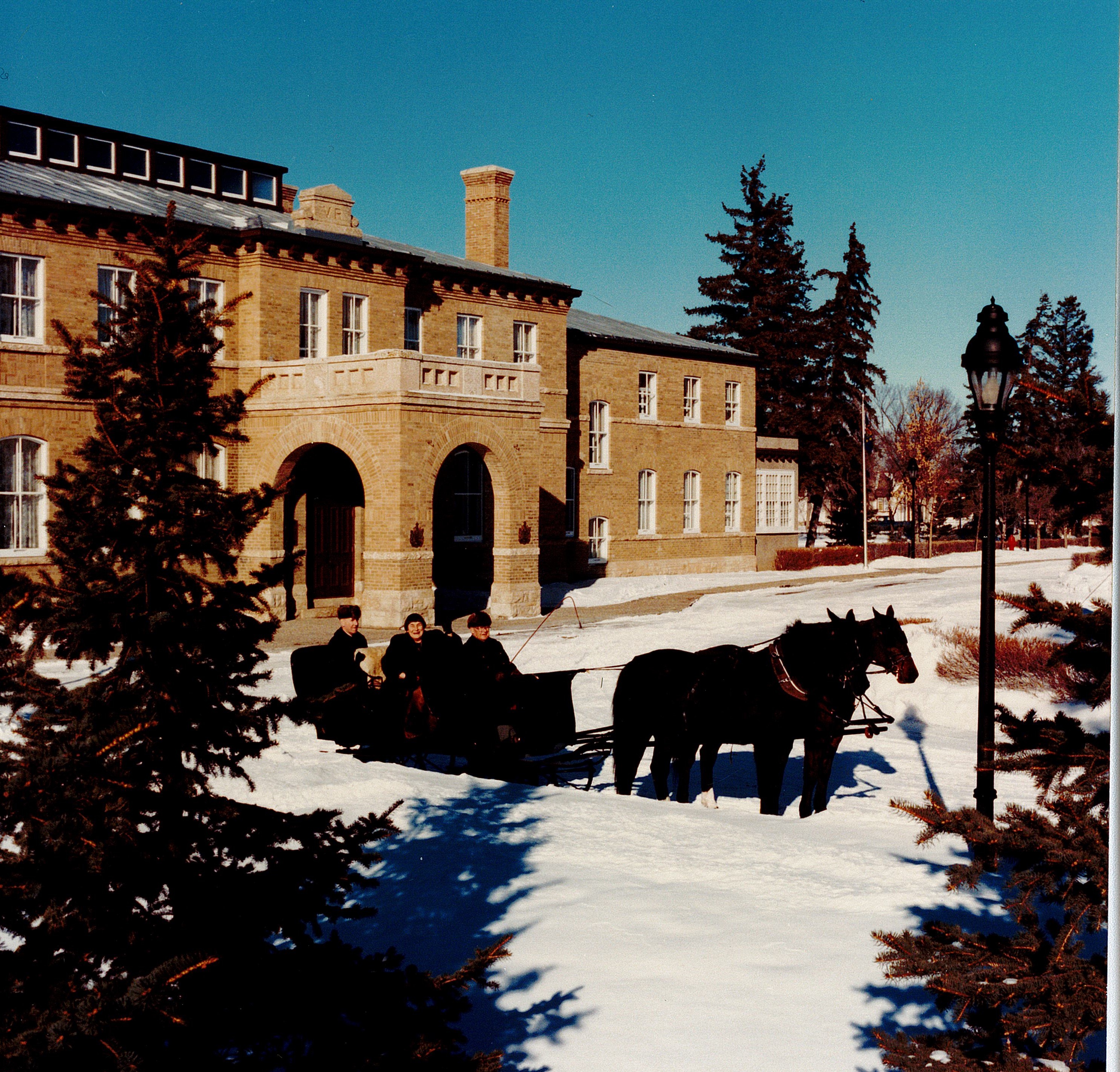 I belonged to Lieutenant Governor George Brown along with my travel companion, the landau, over there. After his tenure, I was passed down from one Lieutenant Governor to the next until 1945. After that, the landau and I were turned over to the care of the Royal Canadian Mounted Police.

While I stayed hidden in storage on RCMP Depot grounds, the landau was allowed out to be displayed in the RCMP Centennial Museum until 1981. It was only occasionally that I was allowed a taste of fresh air. My last of it would be in 1995, when Lieutenant Governor John Wiebe and his wife took me for a spin during the New Year's Day Levée.

I was again stored away until the new addition of Government House was completed in 2005. I was finally allowed to shine, back alongside my dear friend, the landau, in The Queen Elizabeth II Wing.