Celebrating Platinum!
MAY 20, 2022 6:30 to 9:30pm
Government House Celebrates Her Majesty's Platinum Jubilee – Exhibit Opening
Join us on the evening of Friday, May 20 for the official opening of Government House's exhibit celebrating the Platinum Jubilee of Her Majesty Queen Elizabeth II. See new exhibits and meet the artist of the Queen's Diamond Jubilee portrait that is on display this year at Government House.
6:30 p.m. – View feature exhibit Platinum on the Prairie: The Queen in Saskatchewan
7 p.m. – Screening of The Portrait, a National Film Board documentary showing the process of the Diamond Jubilee Portrait of Queen Elizabeth II
7:45 p.m. – Q&A session with Phil Richards, artist of the Diamond Jubilee Portrait
8:10 p.m. – Viewing of the Diamond Jubilee Portrait on loan to Government House
8:30 p.m. – Viewing of The Making of a Portrait exhibit in the Queen Elizabeth II Art Gallery
No registration necessary – but space in limited for the film viewing.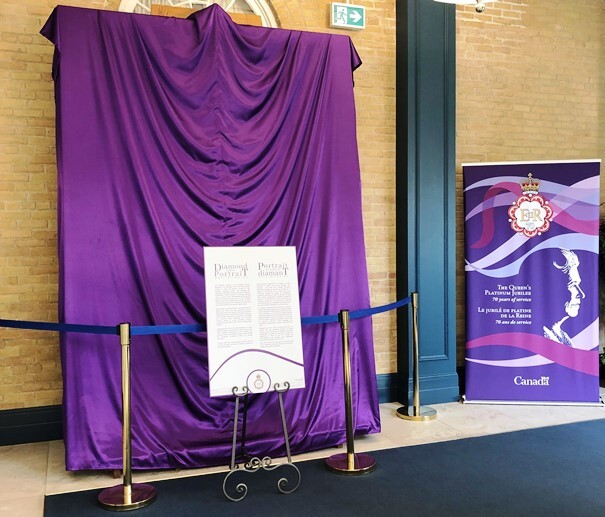 As a companion exhibit to the portraits visit, the artist Phil Richards has share the process of creating this exceptional work of art. Learn more in our art gallery.